Good Driving Habits For Everyone
---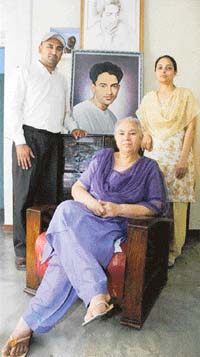 There are a number of things that constitute good driving habits. These include your safety as a driver and the safety of other road users. It also includes taking care of the vehicle you are driving. To qualify as a good driver, you need to know the following driving instructions.
The first thing that every driver needs to do is fasten the safety belt. By doing so you are preventing possible injury in case of extreme circumstances. If you have a passenger with you, ask them to fasten their safety belts as well. When with children, it can be difficult to concentrate since children need extra attention. Normal safety belts are not recommended; therefore make sure you fasten the child with the proper belt. Make sure that all the doors are locked.
Make use of mirrors, rear view and side mirrors so as to be aware of your surroundings. Adjust the driver side and passenger side mirrors before you start to drive. The side mirrors are in optimal position when you can see a portion of the door handle at the bottom end of side mirror. If you are using a vehicle you are not used to, take a moment to familiarize yourself.
Avoid over speeding; follow the speed limits that are set by the state. Look out for signs on the road that indicate the recommended limit. Your speed as a driver depends on a number of factor. One factor is the condition of the road. Reduce your speed if the road is icy or slippery to avoid an accident. Also, the tire condition also matters; make sure the tires are inflated and tread. The road density also matters as well as the visibility. It is dangerous to speed in foggy or dusty conditions.
Be attentive as you drive. Do not drink and drive since this will lower your alertness. You might not respond as quickly as possible in case of an emergency. Taking illegal drugs will also impair your judgment. They have varying strengths so it is impossible to anticipate their effects. Some of those drugs give a false sense of alertness causing drivers to take risks that are not thought through. Prescription medicine like cough syrups can cause drowsiness which leads to impairment. Avoid using cell phones while driving. This takes your attention from the road. Do not text or read maps while on the wheel. If you have to do this, pull over first.
It is advisable to drive only when in the right state of mind. When your emotions are on a high due to anger or anxiety you are likely to have errors of judgment. Calm yourself down first before you get behind the wheel.
Keep a safe distance behind the vehicle in front of you. The distance apart to some extent depends on the speed at which you are going. Give yourself four to five seconds catching up distance between you. A general rule of thumb is making sure you can see the rear tires of the car ahead of yours when you stop.
When overtaking, make sure you check your rear view mirror and also check for blind spots. Do not overtake at a climbing lane especially if your vehicle is not fast enough. When another vehicle is passing you, avoid directing them.
A good driver will always ensure that the car is in good condition. Take it for regular check-ups and change the oil regularly. Fill up your tank before the gas is used up completely. Do not rev the engine in neutral. Lastly, remember that it is better to be a courteous driver.
Tags:
driving
,
everyone
,
habits