What Is Business Bankruptcy and When Should It Be Used?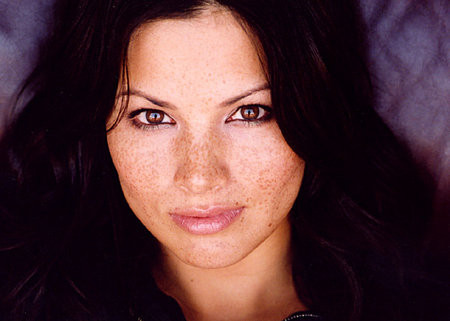 Filing for Bankruptcy is a process that can help your business eliminate or repay its debt under the protection of the bankruptcy court. One can file for bankruptcy in order to protect oneself from harassment by creditors, and in many cases have part of the debt discharged. It also gives struggling borrowers a chance to reduce losses and reorganize finances. Business bankruptcies are usually described as either liquidation or reorganizations depending on the type of bankruptcy that is needed.
A business becomes bankrupt when it cannot pay its bills. The company can declare itself bankrupt when it feels that its cash flow is not going to be able to pay off all creditors. In most cases, the business's financial status seems hopeless and there is likely no chance of recovery. It is advisable for a business to file for bankruptcy rather than wait to later have creditors impose an involuntary bankruptcy. In such cases, chances are that the creditors may impose a lien on assets that the business's owners must pay. A lien is agreement in which the creditor or bank gets the right to sell the mortgaged or collateralized property of those who fail to meet the obligations of a loan contract.
Types of Business Bankruptcy:
Business Liquidation – Chapter 7
Chapter 7 bankruptcy is also known as liquidation. When the debts of the business are so overwhelming that restructuring of them is not feasible, it is advisable to opt for Chapter 7, or liquidation. It may eliminate unsecured debt like credit cards, medical bills, loans, and utility bills. Student loans, DUI personal injury judgments, trust fund penalties and taxes, and child support cannot be eliminated via Chapter 7.
An attorney or certified public accountant will act as the Chapter 7 trustee, whose job it is to gather your assets and funds and distribute them to creditors. In some cases, you may be able to hold on to some or all of your assets. Your home, 401K, IRA, pension, and cash value life insurance funds are generally exempt from being seized in bankruptcy and are not factored into any payment plan that you may be required to complete to retain control of your assets. Businesses are not protected from being seized by the trustee. Therefore a Chapter 7 is not always the appropriate bankruptcy for self-employed individuals.
Once the assets are distributed and the trustee is paid, a business owner receives a "discharge" at the end of the case. A discharge means that the owner of the business is released from any obligation for the debts. However, partnerships and corporations do not receive a discharge.
Business Reorganization – Chapter 11
Chapter 11 is a better choice for businesses that may have a future. Here the company reorganizes and continues in business under a court-appointed trustee. The owner of the company may actually be the trustee. The company files a plan of reorganization outlining how it will deal with its creditors who vote on the plan. If the court finds the plan is fair and equitable, they will approve the plan. Reorganization plans provide for payments to creditors over some period of time that may exceed twenty years. Chapter 11 bankruptcies are exceedingly complex and not all of them are successful.
Personal Bankruptcy – Chapter 13
Chapter 13 bankruptcy refers to personal bankruptcy. It may stop foreclosure and act as a foreclosure defense to provide you time to repay your secured debts (like your home mortgage or car loans). This Chapter is also known as the wage earner's bankruptcy. If you make more than the state median income, you may be required to file Chapter 13 instead of Chapter 7. Also, if your personal assets are involved with your business assets, as they are if you own a sole proprietorship, you can avoid problems such as losing your house if you file for Chapter 13 instead of Chapter 7.
In this type of bankruptcy, you have to file a repayment plan with the bankruptcy court detailing how you are going to repay your debts. This plan is usually for three to five years, and for it to be approved, you must pass a liquidation test that guarantees payment to the unsecured creditors of at least as much money as you would have received if your assets were sold and distributed in a Chapter 7 liquidation. The amount you will have to repay depends on your earnings, the amount of the loan and the property you own.
What are your options for getting help?
There are many bankruptcy lawyers and bankruptcy law firms that can help you in order to file bankruptcy. They specialize in all legal and corporate matters related to bankruptcy. A bankruptcy attorney can also help negotiate with creditors and prevent common mistakes that can lead to bigger problems in the long run. With knowledge about the Fair Debt Collection Practices Act (FDCPA), an attorney can protect you against creditor harassment – such as being sent a threatening collection letter, ensure that you're not being abused, and give you tips on staying ahead financially after you are discharged.
Apart from that, there are also some organizations that help you guard against harassment by creditors. The Federal Trade Commission (FTC), a consumer protection agency, enforces the Fair Debt Collection Practices Act (FDCPA), which prohibits debt collectors from using abusive, unfair, or deceptive practices to collect debt from you. The Act specifies the guidelines under which you can collect debt.
Mortgage Loan Modification, or mortgage modification, can help lower your mortgage payments, make them affordable and keep the roof over your head intact. With the loan modification, you can modify the terms and conditions of a loan, find a reprieve, avoid foreclosure, and even stay in your home. On the other hand, another option is that a loan modification, which is an adjustment in the original terms agreed upon by the lender and the borrower, like interest rates, principal owed and length of the loan. A loan modification is generally filed when the home owner is not able to make a payment or when the lenders does not have proper paperwork.
A loan modifier can help you get a mortgage loan modification and help you avoid foreclosure. Therefore, hiring a loan modification attorney is the right step in the right direction for people facing financial troubles.
Finally, you can receive tax help from your tax problems by means of a tax attorney, which can be used in certain instances to reduce your debts. Certain income tax debts are eligible for discharge under Chapter 7 or Chapter 13 of the Bankruptcy Code. Not all tax debts can be discharged; however utilizing tax lawyers or tax attorneys specialize can greatly increase your chances of reducing extensive debts that maybe owed.